THAI and HOLISTIC TABLE MASSAGE
90-minute Massages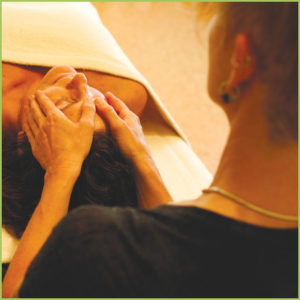 $140 when you come to me
(5-pack $560)
$170 for a home visit*
(5-pack $680)
2-hour Massages
$185 when you come to me
(5-pack $740)
$200 for a home visit*
(5-pack $800)
3-hour Thai Yoga Massage (includes steamed herbal bundle compresses)
$270 when you come to me
(5-pack $1080)
$300 for a home visit*
(5-pack $1200)
For a full-body Thai Massage, 90-minutes is required. This is already a shortened version of the 2-3 hour tradition as originally practiced in Thailand. However, I can offer a 1-hour session which will deal specifically with particular areas of concern as determined by our consultation.
1-hour Thai Yoga Massage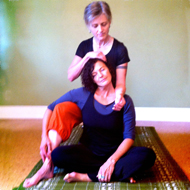 $100 when you come to me
(Home visits start at 90-minutes only)
FOOT MASSAGE-REFLEXOLOGY
1-hour Thai foot massage-reflexology session
$80 when you come to me
$100 for a home visit*
INSTRUMENTAL
Home visit only. 90-minute table or Thai massage with soundwork followed by a 30-minute customized musical serenade on cello and flute.
$300
YOGA
Private sessions are available via Zoom for $60.
END OF LIFE DOULA SERVICES

Initial half-hour phone or videochat to ascertain what services may be desired is FREE.
Support packages for end-of-life begin at:
$150 (plus HST) Single consultation addressing all the concerns derived from our initial chat, helping you to create a plan.
$400 (plus HST) includes a minimum of four visits/sessions a minimum of 1-hour each.
Daily rate: $200 (plus HST)
If I were able to be there during the final hours of dying, that would be included in the contract.
Customized packages are available on request. Let's discuss how I can best fulfill your needs.
Sliding scale available.
* Toronto home visit boundaries:
(N-S) Eglinton to Lake Ontario / (E-W) Broadview to Jane.
DISCOUNTS
Buy a package of 4 massages and get a 5th FREE (not available for foot massage)
I offer special rates for ARTISTS, MUSICIANS, FULL-TIME YOGA TEACHERS, FULL-TIME HOLISTIC PRACTITIONERS, STUDENTS, ODSP RECIPIENTS, SENIORS ON FIXED INCOME and the UNEMPLOYED.
(Special rates not applicable for home visits.)
90-minute sessions $100
4-pack $380
1-hour foot massage-reflexology $70
PAYMENT
I take cash, cheque, e-transfers, credit cards and debit.
I use Square to take card payments on site. Processing charges added:
• 2.65% per tap, dip or swipe for Visa, Mastercard, American Express and international credit cards.
• 10¢ flat fee for every Interac debit card insert and tap.
• 3.4% + 15¢ for every manually keyed-in and Card on File payment.
I am a Certified Holistic Massage Practitioner and a Registered Thai Massage Therapist. I am licensed by the City of Toronto and professionally insured. If you submit receipts for insurance coverage, check with your provider as to whether Holistic Health Practitioners are covered. Sometimes we are but most insurance companies cover only RMTs. The Natural Health Practitioners Association of Canada is lobbying Manulife and other insurance providers to accept other forms of bodywork. You too could advocate for this as an employee with extended healthcare!
If you seek therapeutic treatment for an acute injury or pathological condition, you should see a Registered Massage Therapist.